NYC schools with music programs have a 94% attendance rate, yet such programs have declined by 47% since 2007. To raise
awareness of this, MINI and non-profit Sing For Hope filled NYC with 50 hand-painted pianos, plus one "MINIPiano" on wheels.
This roving concert vehicle not only showed off MINI's storage space, it brought 21-straight days of live music to all five boroughs.
After the program,

the pianos were donated to NYC schools.
Thrillist / NowThis
video covering the first of our many events, "A Ride Through Time".
Footage by Thrillist/NowThis
Vanessa Carlton

during halftime of

Steve Nash

's annual soccer tournament.
Footage by Bleacher Report
Dinosaur Jr.'s J. Mascis

and

Jukebox the Ghost
at a pop-up concert.
BROOKLYN: J. Mascis

of

Dinosaur Jr.
MANHATTAN: Juilliard School

student + alumni performance.
Footage by Juilliard School
BRONX:

Public block party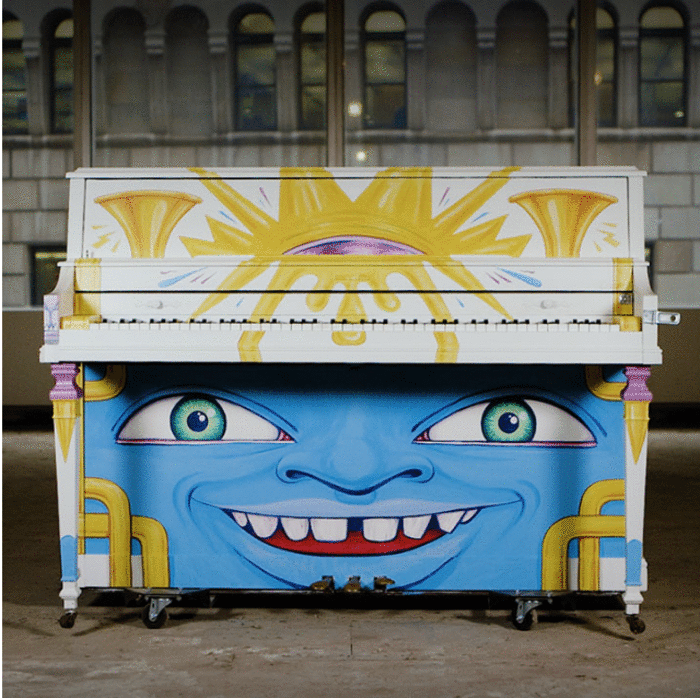 CO-CREATIVES:
Lily Fu, Nate Mayer, Nick Sonderup
PRODUCTION PARTNERS:
Bleacher Report, Helo, Thrillist/NowThis
​