Access to music is dwindling in NYC schools (with 47% fewer programs than in 2007). So MINI

and charity Sing For Hope literally
made music more accessible to New Yorkers—by placing 50 hand-painted pianos around NYC and then donating them to schools.
​
Then, we used MINI's surprising storage space to create a roving 51st piano, which performed all over NY for 21-straight days.
The making of the

MINIPIANO:
Footage by Helo and MINI USA
VANESSA CARLTON

during halftime of Steve Nash's annual Soccer Showdown:
Footage by Bleacher Report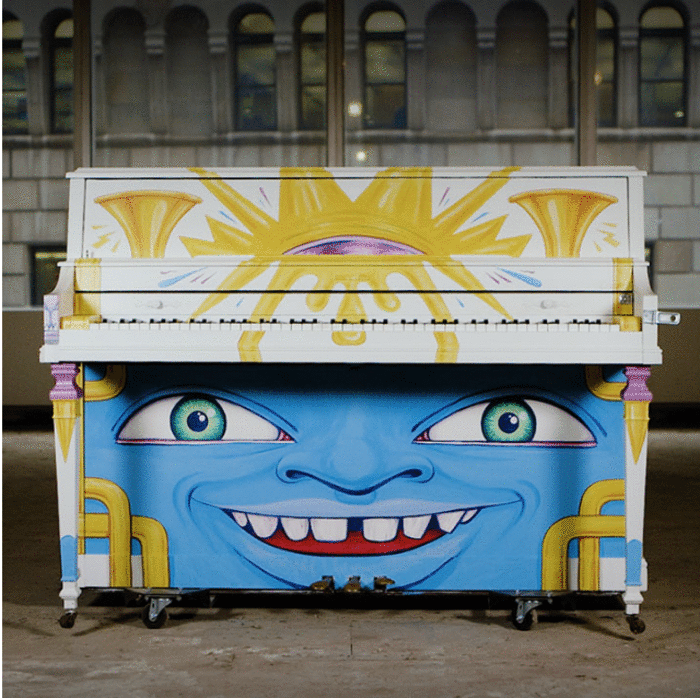 Example hand-painted pianos:
Hand-painted piano locations:
NOWTHIS
coverage of our first event, "A Ride Through Time"
Footage by Thrillist/NowThis
JUILLIARD SCHOOL

PERFORMANCE
Footage by The Juilliard School
J MASCIS + JUKEBOX THE GHOST
Free concert at Brooklyn Library
BRONX BLOCK PARTY
Footage by Sing for Hope
Photo by the Brooklyn Library
JUILLIARD SCHOOL PERFORMANCE
Footage by The Juilliard School
STEVE MADDEN

and various TV personalities discuss the project.
CO-CREATIVES:
Lily Fu, Nate Mayer, Nick Sonderup
PRODUCTION PARTNERS:
Bleacher Report, Helo, Thrillist/NowThis
​