NYC schools with music programs have a 94% attendance rate, yet such programs have declined by 47% since 2007. To raise
awareness of this, MINI and non-profit Sing For Hope filled NYC with 50 hand-painted pianos, plus one "MINIPiano" on wheels.
This roving concert vehicle not only showed off MINI's storage space, it brought 21-straight days of live music to all five boroughs.
After the program,

the pianos were donated to NYC schools.
Vanessa Carlton

during halftime of

Steve Nash

's annual soccer tournament.
Footage by Bleacher Report
Dinosaur Jr.'s J. Mascis

and

Jukebox the Ghost
at a pop-up concert.
J. Mascis

of

Dinosaur Jr.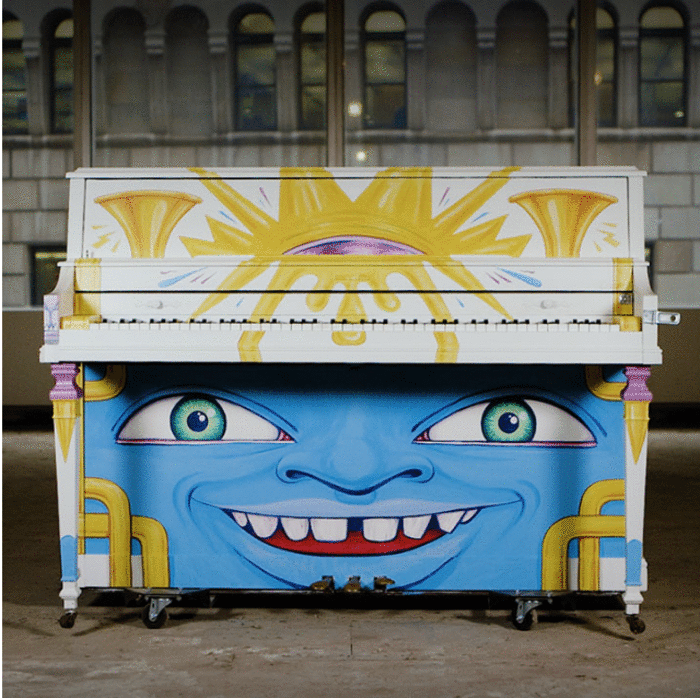 CO-CREATIVES:
Lily Fu, Nate Mayer, Nick Sonderup
PRODUCTION PARTNERS:
Bleacher Report, Helo, Thrillist/NowThis
​